Strict Standards: Non-static method K2HelperPermissions::setPermissions() should not be called statically in /var/www/vhosts/ateliervandenboom.nl/httpdocs/components/com_k2/k2.php on line 27 Strict Standards: Non-static method K2HelperUtilities::getParams() should not be called statically in /var/www/vhosts/ateliervandenboom.nl/httpdocs/components/com_k2/helpers/permissions.php on line 18 Strict Standards: Only variables should be assigned by reference in /var/www/vhosts/ateliervandenboom.nl/httpdocs/components/com_k2/helpers/utilities.php on line 274 Strict Standards: Non-static method K2HelperPermissions::checkPermissions() should not be called statically in /var/www/vhosts/ateliervandenboom.nl/httpdocs/components/com_k2/k2.php on line 28 Strict Standards: Declaration of K2ControllerItemlist::display() should be compatible with JController::display($cachable = false, $urlparams = false) in /var/www/vhosts/ateliervandenboom.nl/httpdocs/components/com_k2/controllers/itemlist.php on line 16 Strict Standards: Only variables should be assigned by reference in /var/www/vhosts/ateliervandenboom.nl/httpdocs/components/com_k2/controllers/itemlist.php on line 19 Strict Standards: Non-static method K2HelperUtilities::getParams() should not be called statically, assuming $this from incompatible context in /var/www/vhosts/ateliervandenboom.nl/httpdocs/components/com_k2/views/itemlist/view.html.php on line 20 Strict Standards: Only variables should be assigned by reference in /var/www/vhosts/ateliervandenboom.nl/httpdocs/components/com_k2/helpers/utilities.php on line 274 Strict Standards: Non-static method K2HelperPermissions::canAddItem() should not be called statically, assuming $this from incompatible context in /var/www/vhosts/ateliervandenboom.nl/httpdocs/components/com_k2/views/itemlist/view.html.php on line 28 Strict Standards: Only variables should be assigned by reference in /var/www/vhosts/ateliervandenboom.nl/httpdocs/components/com_k2/helpers/permissions.php on line 184 Strict Standards: Non-static method K2Permissions::getInstance() should not be called statically, assuming $this from incompatible context in /var/www/vhosts/ateliervandenboom.nl/httpdocs/components/com_k2/helpers/permissions.php on line 185 Strict Standards: Only variables should be assigned by reference in /var/www/vhosts/ateliervandenboom.nl/httpdocs/components/com_k2/helpers/permissions.php on line 192 Strict Standards: Non-static method K2HelperUtilities::getAvatar() should not be called statically, assuming $this from incompatible context in /var/www/vhosts/ateliervandenboom.nl/httpdocs/components/com_k2/views/itemlist/view.html.php on line 159 Strict Standards: Only variables should be assigned by reference in /var/www/vhosts/ateliervandenboom.nl/httpdocs/components/com_k2/helpers/utilities.php on line 20 Strict Standards: Non-static method K2HelperUtilities::getParams() should not be called statically, assuming $this from incompatible context in /var/www/vhosts/ateliervandenboom.nl/httpdocs/components/com_k2/helpers/utilities.php on line 21 Strict Standards: Only variables should be assigned by reference in /var/www/vhosts/ateliervandenboom.nl/httpdocs/components/com_k2/helpers/utilities.php on line 274 Warning: Creating default object from empty value in /var/www/vhosts/ateliervandenboom.nl/httpdocs/components/com_k2/views/itemlist/view.html.php on line 162 Strict Standards: Only variables should be assigned by reference in /var/www/vhosts/ateliervandenboom.nl/httpdocs/components/com_k2/views/itemlist/view.html.php on line 164 Strict Standards: Non-static method K2HelperUtilities::getParams() should not be called statically, assuming $this from incompatible context in /var/www/vhosts/ateliervandenboom.nl/httpdocs/components/com_k2/models/itemlist.php on line 24 Strict Standards: Only variables should be assigned by reference in /var/www/vhosts/ateliervandenboom.nl/httpdocs/components/com_k2/helpers/utilities.php on line 274 Strict Standards: Non-static method K2HelperUtilities::getParams() should not be called statically, assuming $this from incompatible context in /var/www/vhosts/ateliervandenboom.nl/httpdocs/components/com_k2/models/itemlist.php on line 304 Strict Standards: Only variables should be assigned by reference in /var/www/vhosts/ateliervandenboom.nl/httpdocs/components/com_k2/helpers/utilities.php on line 274 Strict Standards: Non-static method JSite::getMenu() should not be called statically, assuming $this from incompatible context in /var/www/vhosts/ateliervandenboom.nl/httpdocs/components/com_k2/views/itemlist/view.html.php on line 339 Strict Standards: Non-static method JApplication::getMenu() should not be called statically, assuming $this from incompatible context in /var/www/vhosts/ateliervandenboom.nl/httpdocs/includes/application.php on line 523 Strict Standards: Only variables should be assigned by reference in /var/www/vhosts/ateliervandenboom.nl/httpdocs/components/com_k2/views/itemlist/view.html.php on line 339 Strict Standards: Non-static method JSite::getMenu() should not be called statically, assuming $this from incompatible context in /var/www/vhosts/ateliervandenboom.nl/httpdocs/components/com_k2/views/itemlist/view.html.php on line 434 Strict Standards: Non-static method JApplication::getMenu() should not be called statically, assuming $this from incompatible context in /var/www/vhosts/ateliervandenboom.nl/httpdocs/includes/application.php on line 523 Strict Standards: Only variables should be assigned by reference in /var/www/vhosts/ateliervandenboom.nl/httpdocs/components/com_k2/views/itemlist/view.html.php on line 434 Strict Standards: Non-static method JSite::getMenu() should not be called statically in /var/www/vhosts/ateliervandenboom.nl/httpdocs/components/com_k2/router.php on line 17 Strict Standards: Non-static method JApplication::getMenu() should not be called statically in /var/www/vhosts/ateliervandenboom.nl/httpdocs/includes/application.php on line 523 Strict Standards: Only variables should be assigned by reference in /var/www/vhosts/ateliervandenboom.nl/httpdocs/components/com_k2/router.php on line 17
Does Evening Primrose Oil (EPO) Increase OR Lower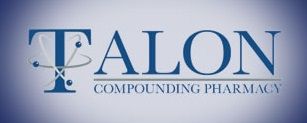 But a major new study from a team of
researchers
at Brigham and Women's Hospital in Boston - one of the biggest double blinded studies of the treatment so far - signifies that testosterone does not operate as advertised. Due to the widespread, lackluster characterization of the decline in gains after six months of a Testosterone regimen, our physicians frequently include a cleanse in an effort to reactivate its corresponding systems and the endocrine. When those amounts dwindle down to 0.00 and beneath, you can rest assured you will not be feeling the exceptional gains and energy optimizing indications anticipated from being on a testosterone shots plan.
Women with increased testosterone levels as an outcome of steroid use or overuse of official artificial testosterone are likely to grow side effects like hoarseness, male-pattern baldness, deepening of voice, excessive hair growth, and menstrual irregularities. Similarly, men may develop a
bitter flavor
in the mouth, changes in their own libido, hair loss headaches, acne and many other oral problems.
Consequently, due to these testosterone side effects, one should avoid taking testosterone supplements or medicines, particularly when the person is suffering benign prostatic hypertrophy (BPH), bleeding disorders, high cholesterol, any type of cancer, liver or kidney disease, heart disease, etc. Moreover, these supplements can cause birth defects in an unborn baby, therefore, should be avoided by a girl that is pregnant or should only be taken under supervision of a certified physician. Additionally, there are prescription-based testosterone treatments that create better results.
In one study published in the journal PLoS One, for instance, a heightened danger of heart attack was found in men younger than 65 with a history of heart disease, and in old guys even if they did not have a history of the disorder. Testosterone therapy has Been widely
https://www.torahanytime.com/
advertised as a means to help low libido improves and reclaim diminished energy, and use of the supplements is on the increase.