Strict Standards: Non-static method K2HelperPermissions::setPermissions() should not be called statically in /var/www/vhosts/ateliervandenboom.nl/httpdocs/components/com_k2/k2.php on line 27 Strict Standards: Non-static method K2HelperUtilities::getParams() should not be called statically in /var/www/vhosts/ateliervandenboom.nl/httpdocs/components/com_k2/helpers/permissions.php on line 18 Strict Standards: Only variables should be assigned by reference in /var/www/vhosts/ateliervandenboom.nl/httpdocs/components/com_k2/helpers/utilities.php on line 274 Strict Standards: Non-static method K2HelperPermissions::checkPermissions() should not be called statically in /var/www/vhosts/ateliervandenboom.nl/httpdocs/components/com_k2/k2.php on line 28 Strict Standards: Declaration of K2ControllerItemlist::display() should be compatible with JController::display($cachable = false, $urlparams = false) in /var/www/vhosts/ateliervandenboom.nl/httpdocs/components/com_k2/controllers/itemlist.php on line 16 Strict Standards: Only variables should be assigned by reference in /var/www/vhosts/ateliervandenboom.nl/httpdocs/components/com_k2/controllers/itemlist.php on line 19 Strict Standards: Non-static method K2HelperUtilities::getParams() should not be called statically, assuming $this from incompatible context in /var/www/vhosts/ateliervandenboom.nl/httpdocs/components/com_k2/views/itemlist/view.html.php on line 20 Strict Standards: Only variables should be assigned by reference in /var/www/vhosts/ateliervandenboom.nl/httpdocs/components/com_k2/helpers/utilities.php on line 274 Strict Standards: Non-static method K2HelperPermissions::canAddItem() should not be called statically, assuming $this from incompatible context in /var/www/vhosts/ateliervandenboom.nl/httpdocs/components/com_k2/views/itemlist/view.html.php on line 28 Strict Standards: Only variables should be assigned by reference in /var/www/vhosts/ateliervandenboom.nl/httpdocs/components/com_k2/helpers/permissions.php on line 184 Strict Standards: Non-static method K2Permissions::getInstance() should not be called statically, assuming $this from incompatible context in /var/www/vhosts/ateliervandenboom.nl/httpdocs/components/com_k2/helpers/permissions.php on line 185 Strict Standards: Only variables should be assigned by reference in /var/www/vhosts/ateliervandenboom.nl/httpdocs/components/com_k2/helpers/permissions.php on line 192 Strict Standards: Non-static method K2HelperUtilities::getAvatar() should not be called statically, assuming $this from incompatible context in /var/www/vhosts/ateliervandenboom.nl/httpdocs/components/com_k2/views/itemlist/view.html.php on line 159 Strict Standards: Only variables should be assigned by reference in /var/www/vhosts/ateliervandenboom.nl/httpdocs/components/com_k2/helpers/utilities.php on line 20 Strict Standards: Non-static method K2HelperUtilities::getParams() should not be called statically, assuming $this from incompatible context in /var/www/vhosts/ateliervandenboom.nl/httpdocs/components/com_k2/helpers/utilities.php on line 21 Strict Standards: Only variables should be assigned by reference in /var/www/vhosts/ateliervandenboom.nl/httpdocs/components/com_k2/helpers/utilities.php on line 274 Warning: Creating default object from empty value in /var/www/vhosts/ateliervandenboom.nl/httpdocs/components/com_k2/views/itemlist/view.html.php on line 162 Strict Standards: Only variables should be assigned by reference in /var/www/vhosts/ateliervandenboom.nl/httpdocs/components/com_k2/views/itemlist/view.html.php on line 164 Strict Standards: Non-static method K2HelperUtilities::getParams() should not be called statically, assuming $this from incompatible context in /var/www/vhosts/ateliervandenboom.nl/httpdocs/components/com_k2/models/itemlist.php on line 24 Strict Standards: Only variables should be assigned by reference in /var/www/vhosts/ateliervandenboom.nl/httpdocs/components/com_k2/helpers/utilities.php on line 274 Strict Standards: Non-static method K2HelperUtilities::getParams() should not be called statically, assuming $this from incompatible context in /var/www/vhosts/ateliervandenboom.nl/httpdocs/components/com_k2/models/itemlist.php on line 304 Strict Standards: Only variables should be assigned by reference in /var/www/vhosts/ateliervandenboom.nl/httpdocs/components/com_k2/helpers/utilities.php on line 274 Strict Standards: Non-static method JSite::getMenu() should not be called statically, assuming $this from incompatible context in /var/www/vhosts/ateliervandenboom.nl/httpdocs/components/com_k2/views/itemlist/view.html.php on line 339 Strict Standards: Non-static method JApplication::getMenu() should not be called statically, assuming $this from incompatible context in /var/www/vhosts/ateliervandenboom.nl/httpdocs/includes/application.php on line 523 Strict Standards: Only variables should be assigned by reference in /var/www/vhosts/ateliervandenboom.nl/httpdocs/components/com_k2/views/itemlist/view.html.php on line 339 Strict Standards: Non-static method JSite::getMenu() should not be called statically, assuming $this from incompatible context in /var/www/vhosts/ateliervandenboom.nl/httpdocs/components/com_k2/views/itemlist/view.html.php on line 434 Strict Standards: Non-static method JApplication::getMenu() should not be called statically, assuming $this from incompatible context in /var/www/vhosts/ateliervandenboom.nl/httpdocs/includes/application.php on line 523 Strict Standards: Only variables should be assigned by reference in /var/www/vhosts/ateliervandenboom.nl/httpdocs/components/com_k2/views/itemlist/view.html.php on line 434 Strict Standards: Non-static method JSite::getMenu() should not be called statically in /var/www/vhosts/ateliervandenboom.nl/httpdocs/components/com_k2/router.php on line 17 Strict Standards: Non-static method JApplication::getMenu() should not be called statically in /var/www/vhosts/ateliervandenboom.nl/httpdocs/includes/application.php on line 523 Strict Standards: Only variables should be assigned by reference in /var/www/vhosts/ateliervandenboom.nl/httpdocs/components/com_k2/router.php on line 17
Five Techniques To Create More Company Capital And Acquiring Power
Your company is doing very properly. Products are flying off the shelf. The management finds it wise to broaden to satisfy the insatiable market place you have created. The only dilemma is the lack of finances.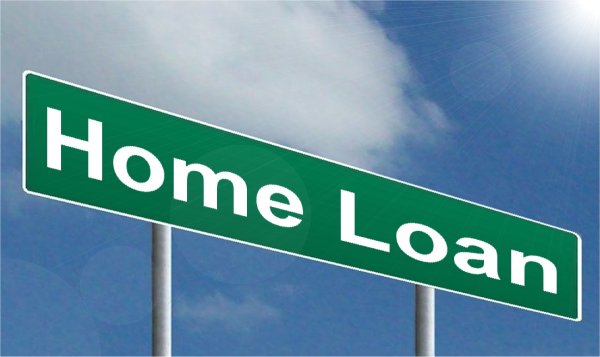 What do you do to raise the essential money?
Loans
It is simple to be superior by a monetary institution if you can show with adequate evidence that you are capable of repaying back. Your capacity will get calculated by the chance officers who assess your capacity based mostly on your assets and previous data. It is crucial to note that curiosity is charged more than and above the principal borrowed. Some banking institutions will insist on collateral as a measure of mitigation towards any unforeseen circumstance.
Marketing Shares
Income raised from the sale of shares can generate the required capital. With the consent of all the directors, a portion of the corporation can be offered out to prepared buyers. It is a swift way of raising capital.
Its downside is that it benefits in company dilution. Selections will consider longer there will be a need to check with all the shareholders.
Family members and Close friends
In the situation in which you are a startup, and you can't access loans from financial institutions, your loved ones and buddies are your best alternative. Your ability to promote your tips in a convincing manner could earn you their self-confidence and income. Make positive that you refund the income back if there was an agreement to do so when your organization picks to sustain excellent ties.
Individual Contributions
It is critical to appear into your pocket when there is a require to improve your capital. Company owners with capability can fund the company with their income for later retrieval. An MBA program delves deeply into concerns about capital and enterprise enhancement. Investigating colleges with leading on the internet MBAs is also an selection. College students get to comprehend and value the complicated approaches of raising money and financing tasks.
Fundraising
Fundraisers are a great way of raising finance for enterprise. Mobilization of ready contributors is undertaken targeting established companies or people who locate your task desirable monetti (
try this
) or well-intentioned to warrant their contributions. This method demands a great deal of marketing, appropriate coordination, and persistence. It requires stick to-ups to ensure that these who pledged help convert it into money. It is excellent for
companies
that touch on humanitarian morals and practices.
Creating a lot more organization capital and harnessing buying electrical power is a demonstrated organization strategy that ensures steady profitability. A funds flow crunch could erode buyer self confidence and interrupt the flow of perform by curtailing essential elements of the organization like the suppliers.